Regular price
Sale price
£67.00
Unit price
per
Sale
Sold out
We call this the Scalable Chest Rig (SCR) 
This chest rig can be scaled up or down, depending on your needs!

The Scalable Chest Rig is comprised of several components that are attached and held securely held in place with hook and loop.
Features:
Chest Rig Base

Dangler pouch

2x Side pouches with elastic bungee (will hold 1x Ar15 magazine each)

2x AR15 (or similar) magazine insert

.308 (or similar) magazine insert

2x Elastic loop patches 

Half pocket cover

Should Straps

Back Strap
You can use all of the attachments for a full kit, or pick and choose the parts that you need.
The vertical pockets are made to use any pouch or accessories that utilizes hook and loop, such as magazine inserts, pouches full flaps, half flaps, zipper pouches, etc.
IJ Tactical Scalable Chest Rig empowers you to build the loadout of your dreams. With its modular design, you can mix and match various components to create a setup tailored to your specific needs. The Scalable Chest Rig features a chest rig base, dangler pouch, side pouches with elastic bungee, magazine inserts, elastic loop patches, and more. Choose the parts you want for a full kit or go minimalist with just the essentials. The options are limitless, giving you the freedom to adapt and conquer any mission.
This chest rig has been designed to be used as a stand-alone chest rig or can be used as a plate carrier placard, using the two vertical le buckles and the rear hook panel. Learn More

Gear up with the IJ Tactical Scalable Chest Rig and take your tactical game to new heights. Embrace the ease of use, adaptability, and style that this rig offer. Are you ready to level up?
Fast Shipping

We usually process the order the same day and ship next day when possible.
Share
View full details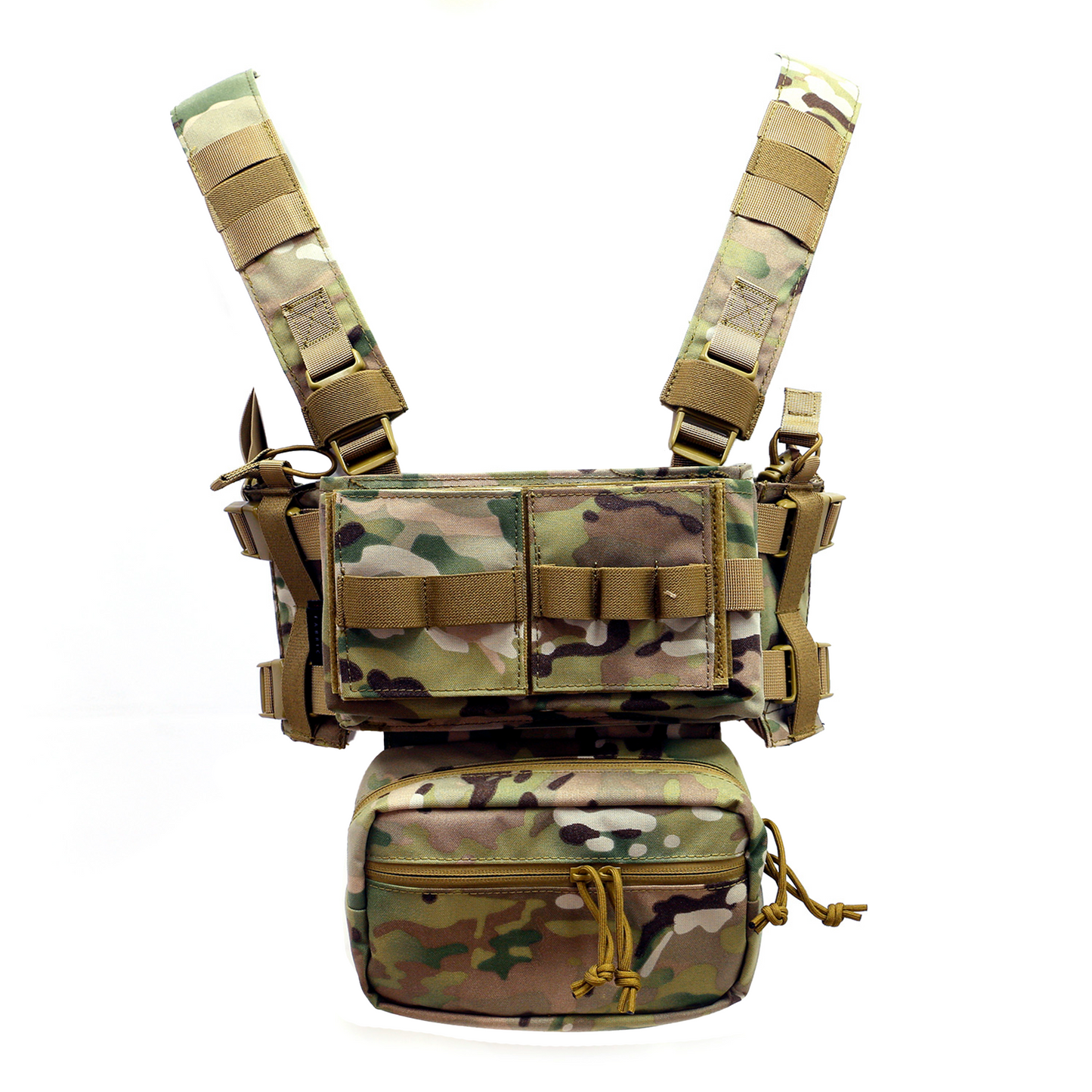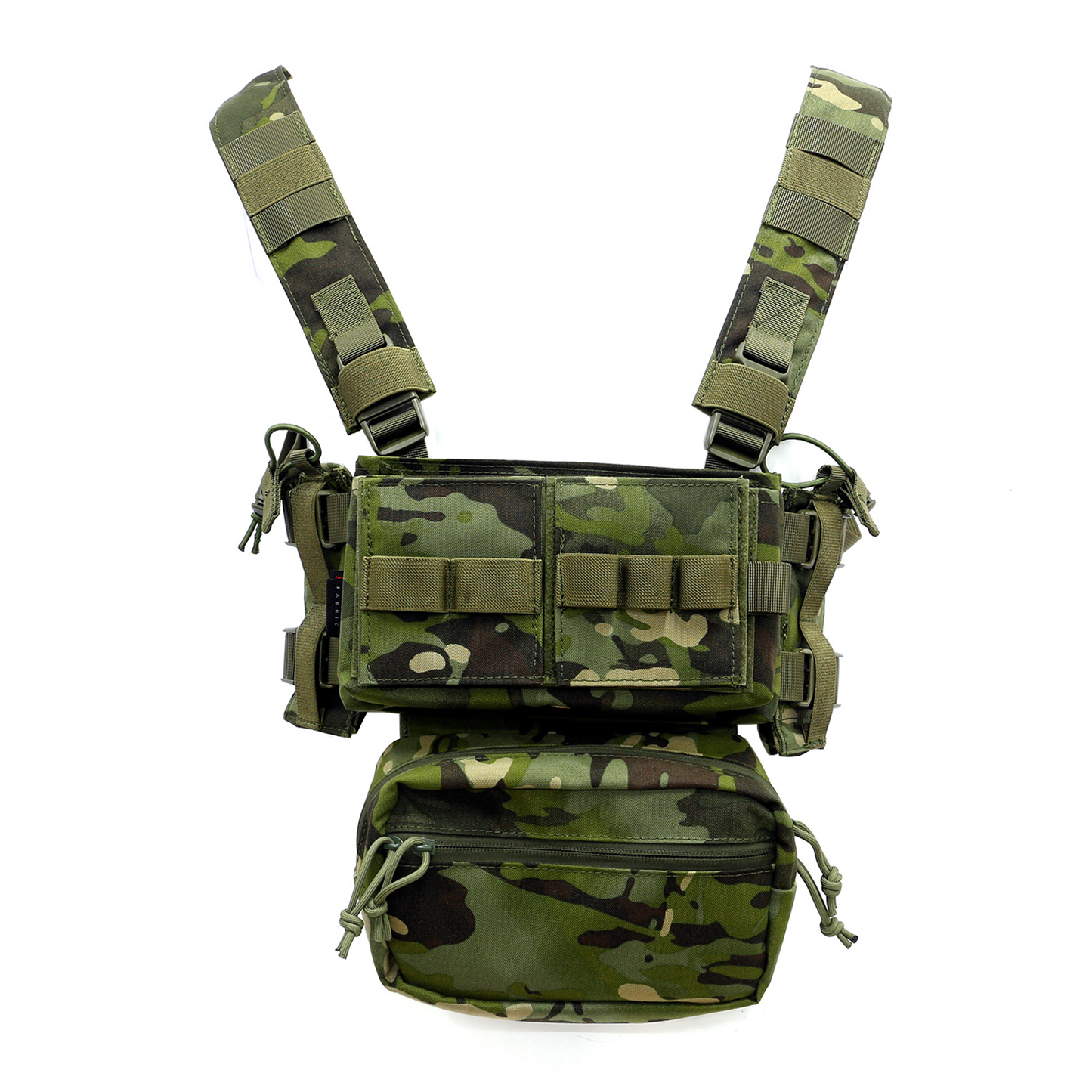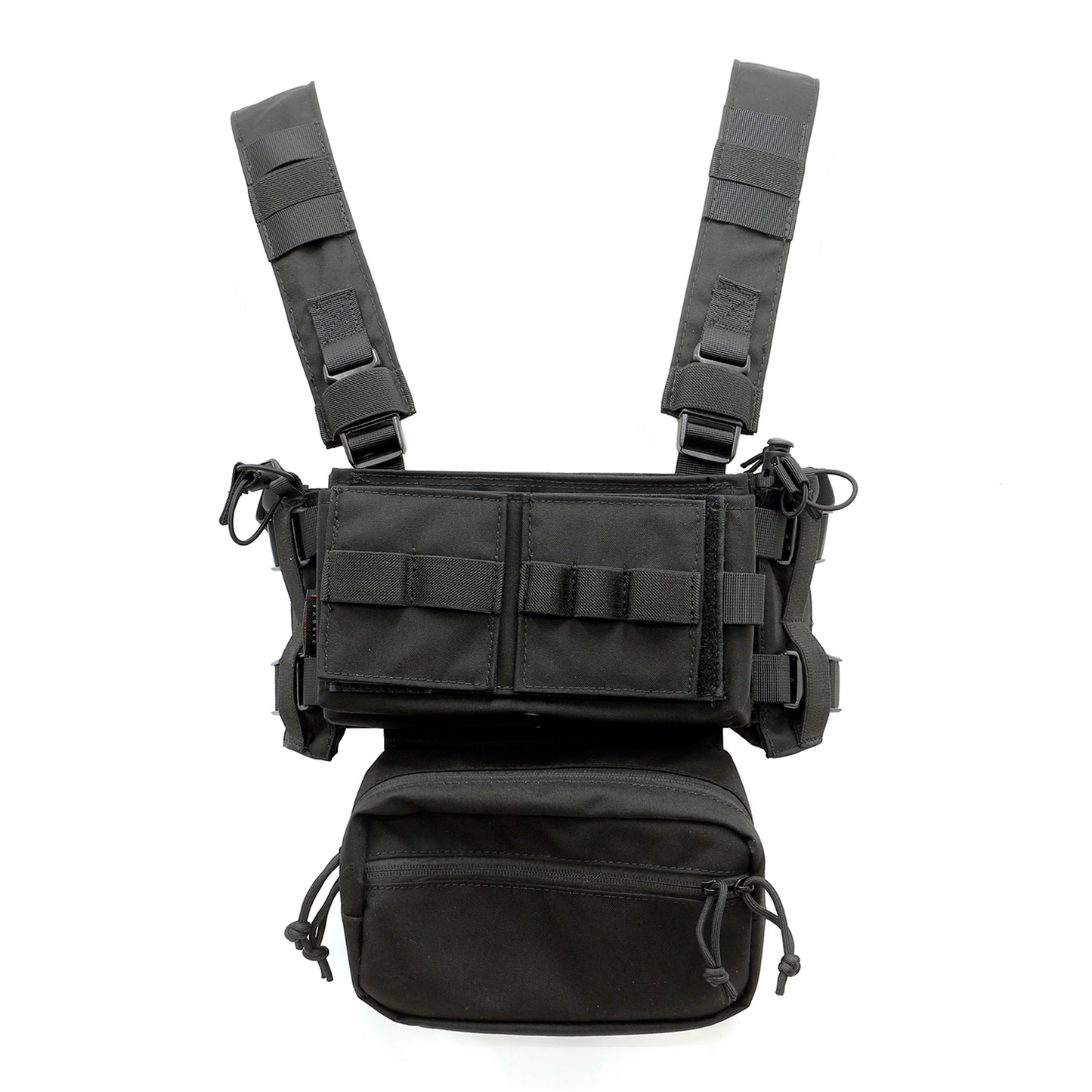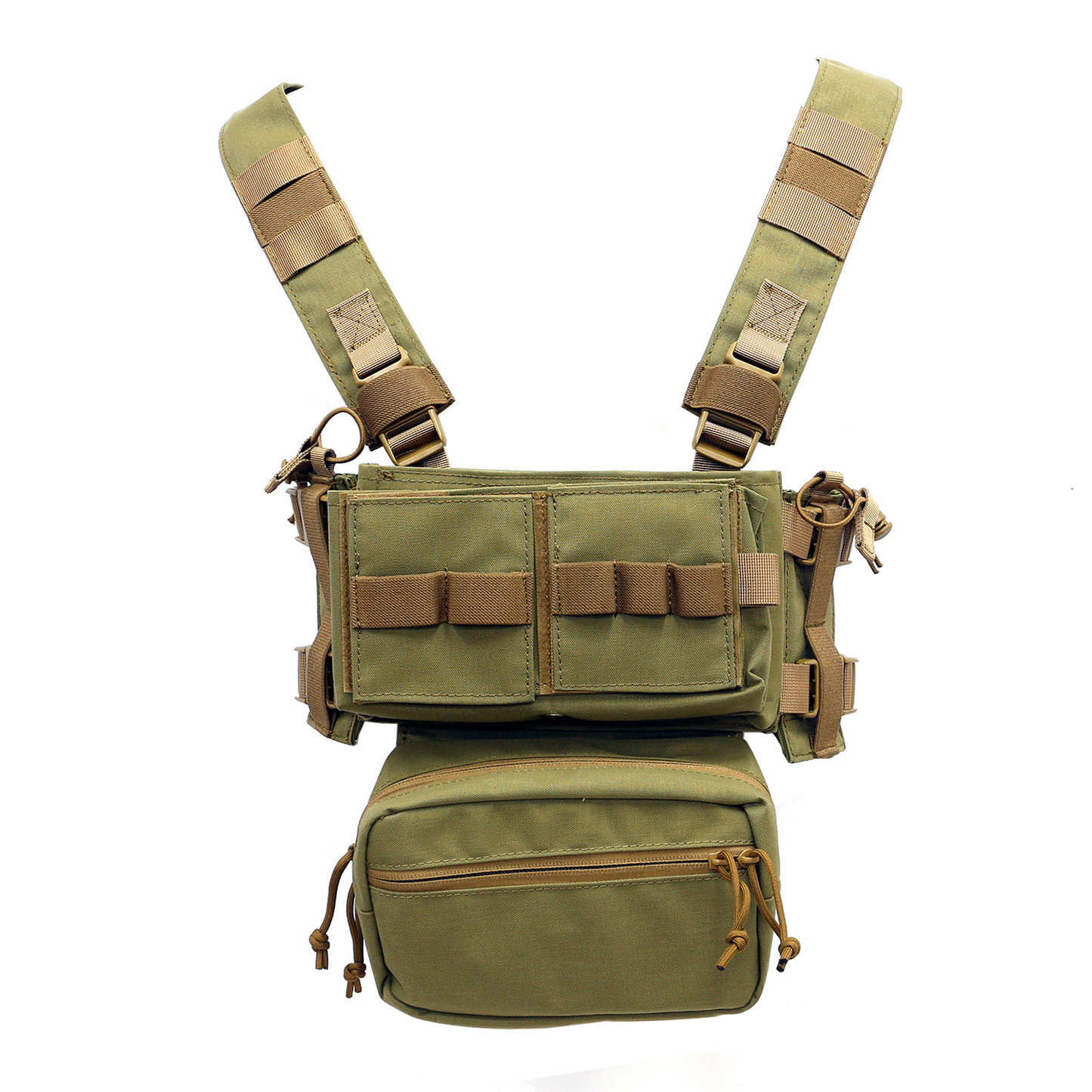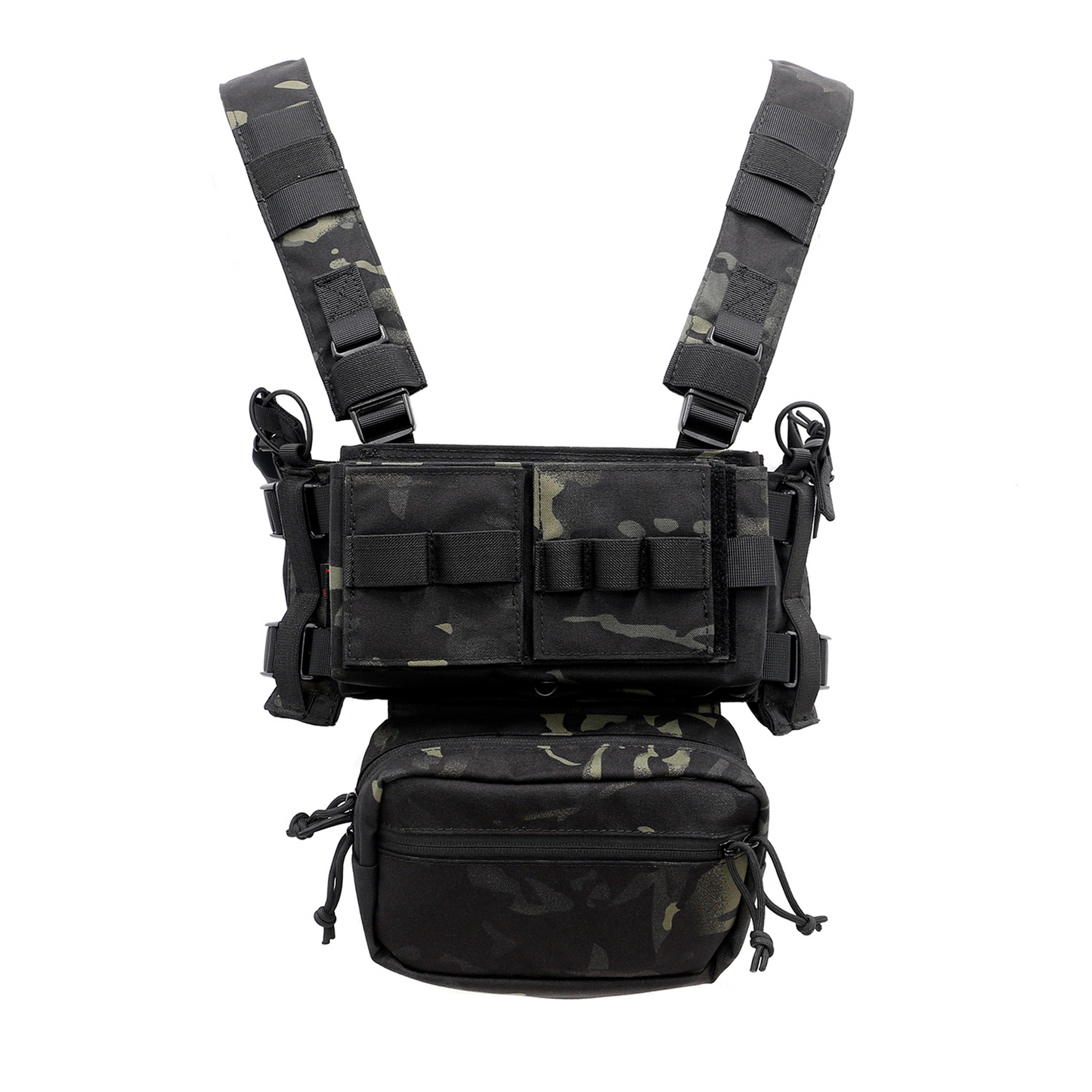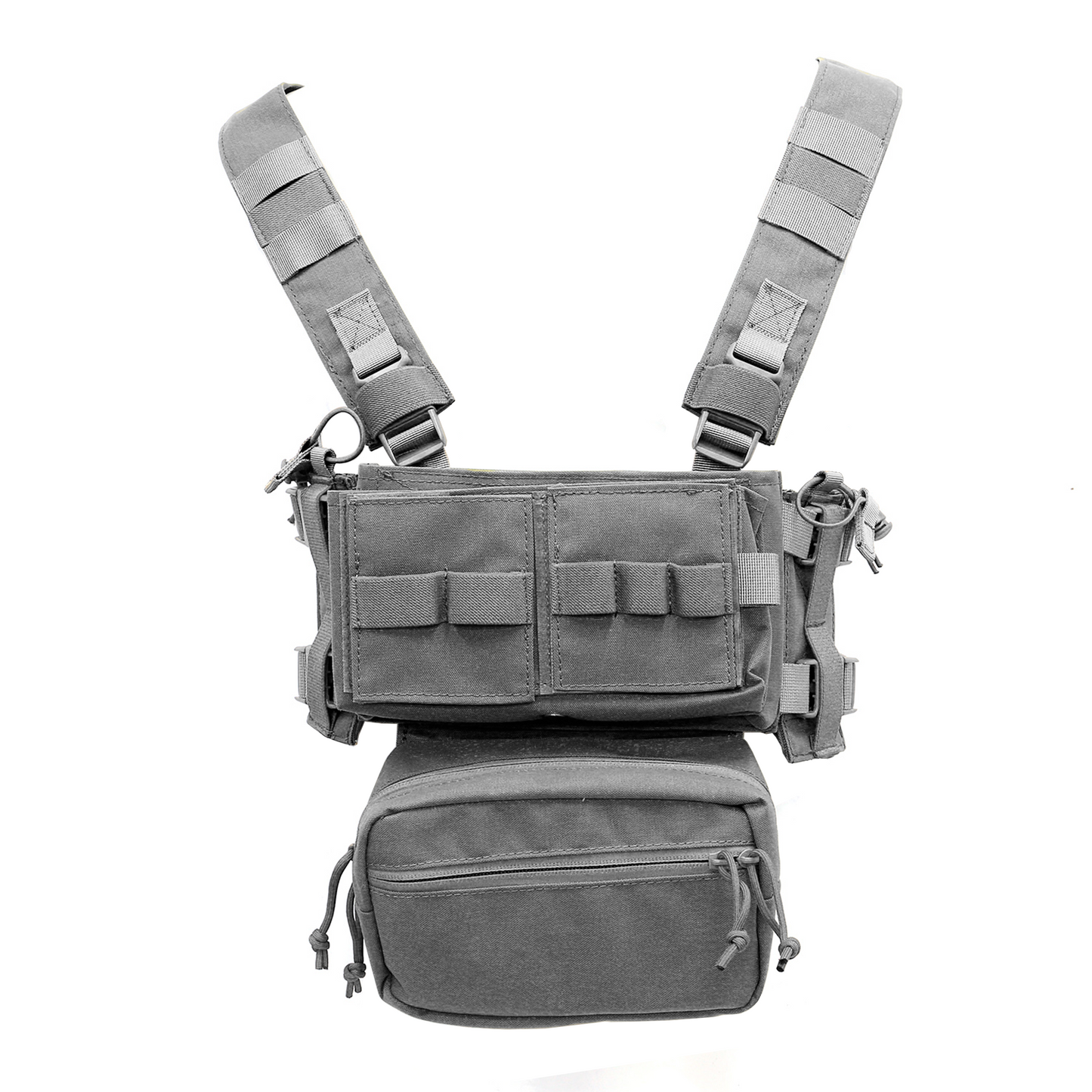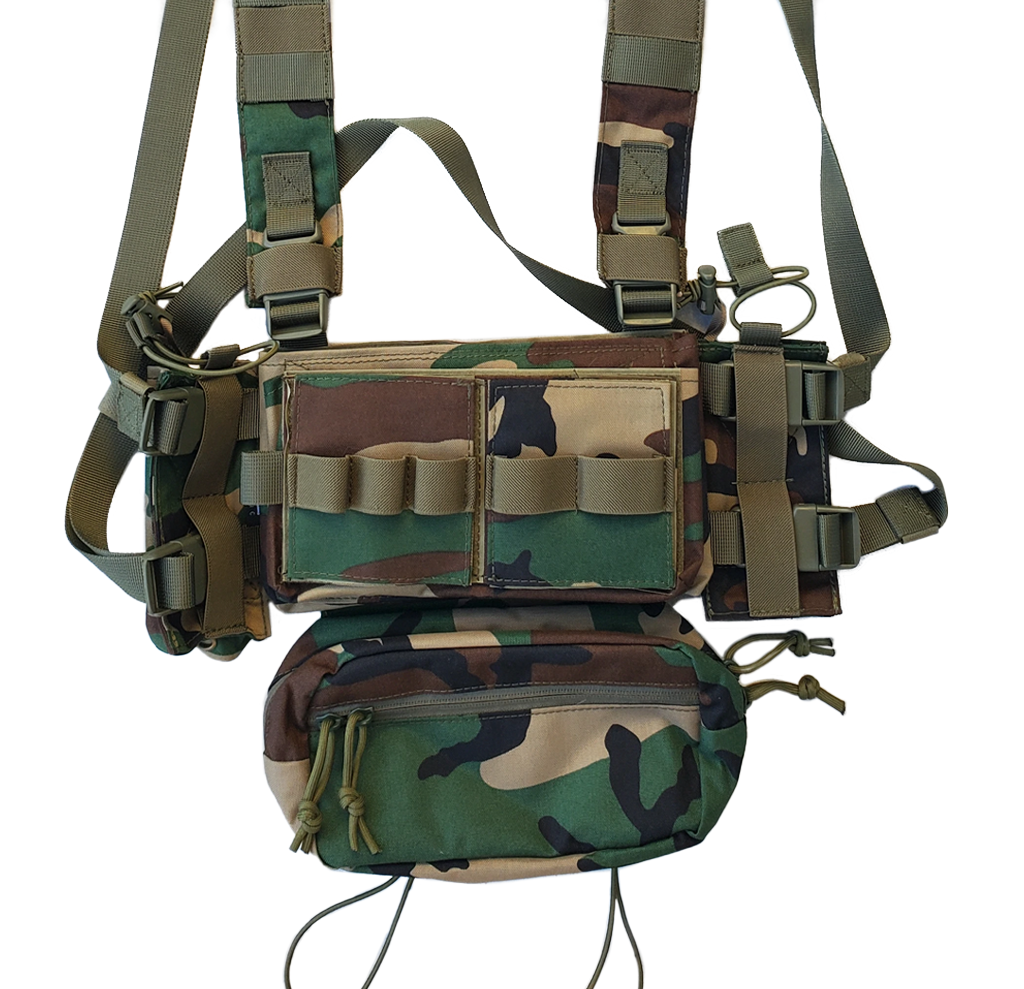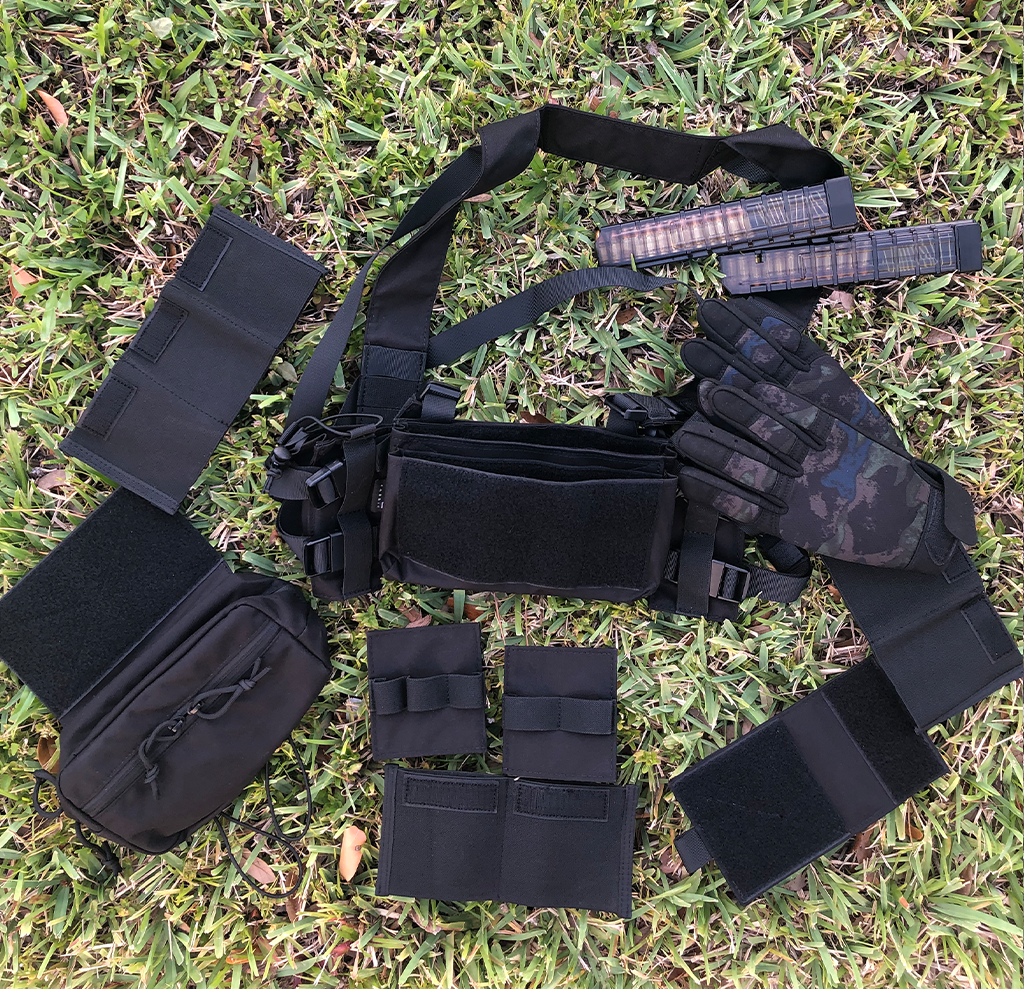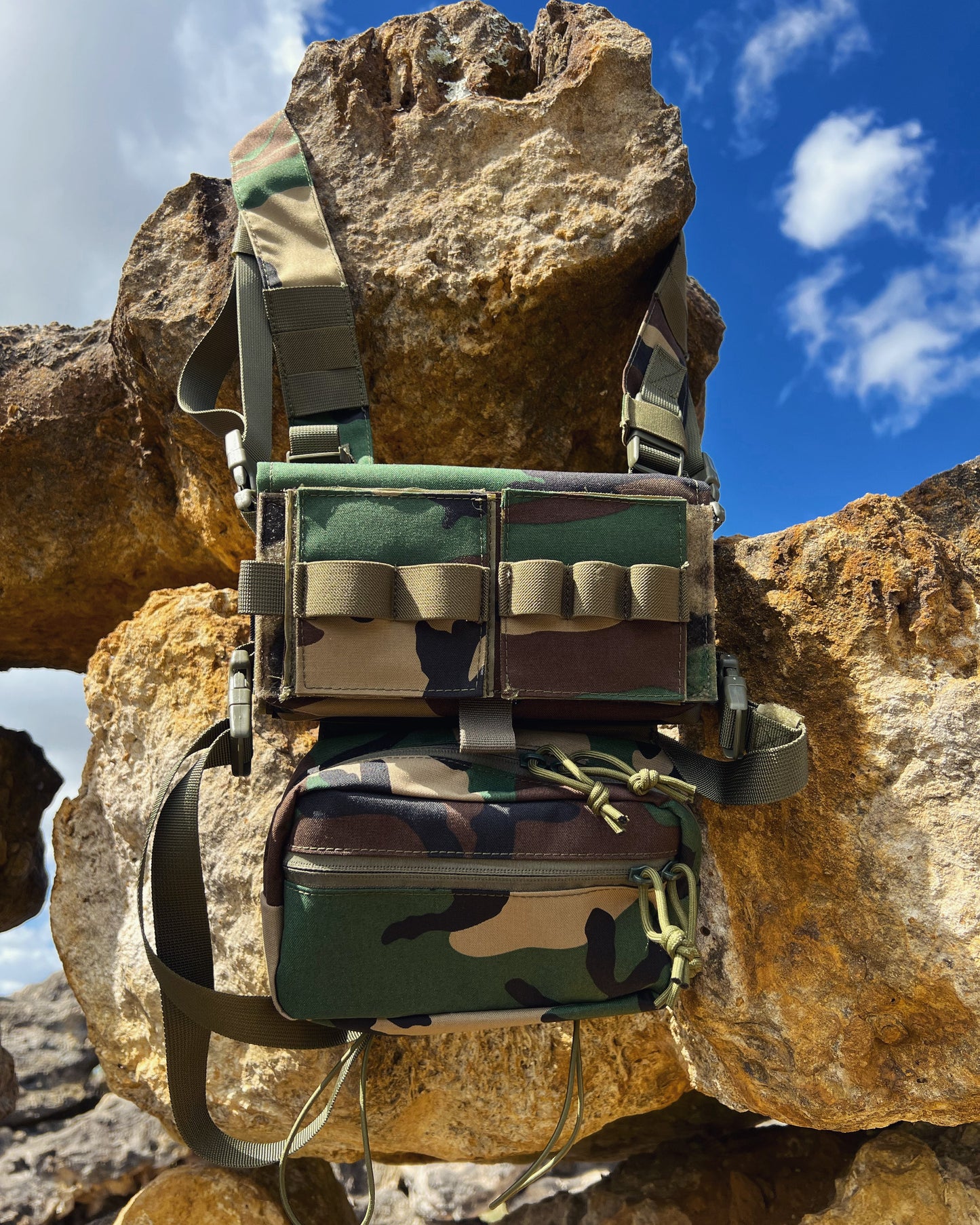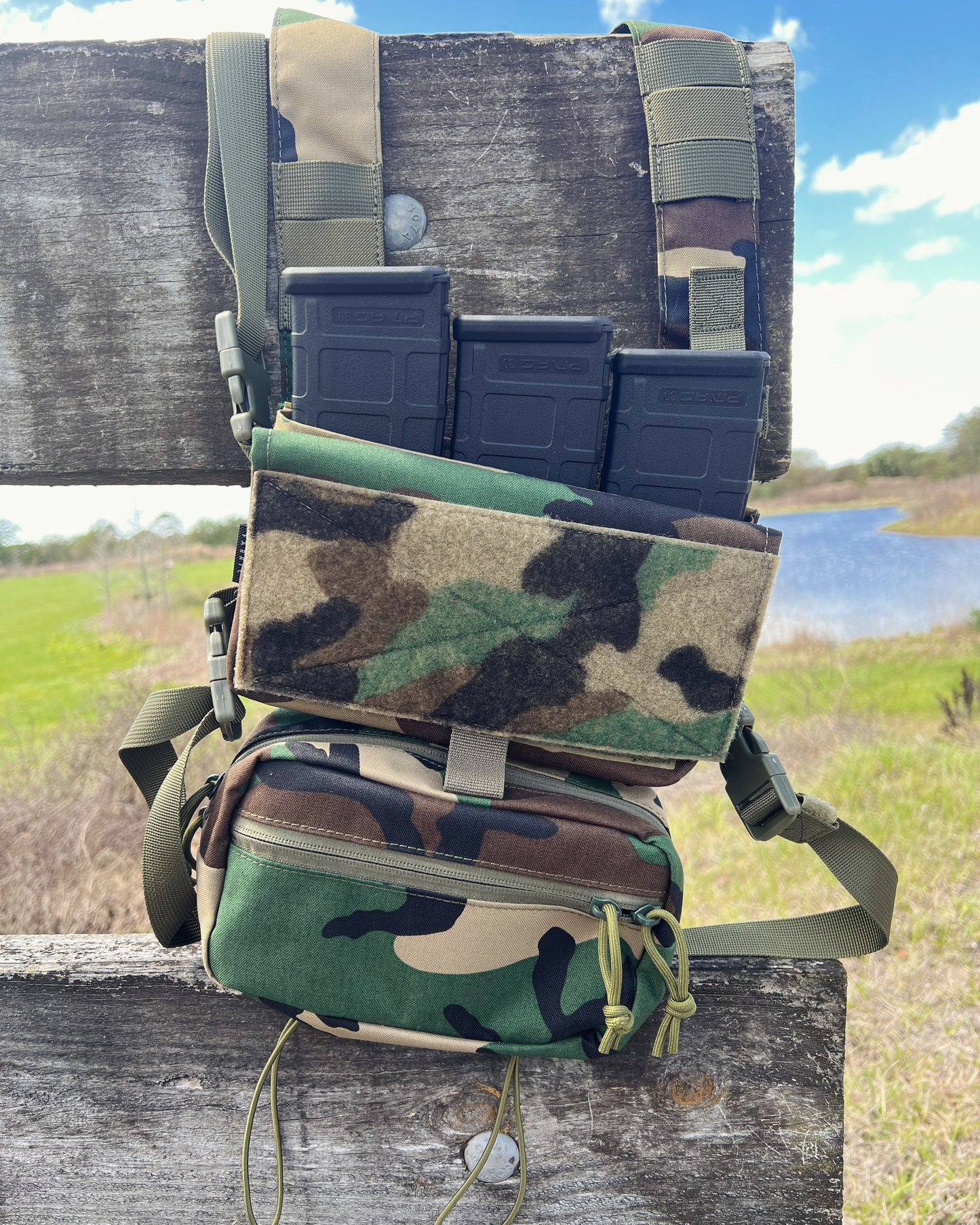 So underpriced
Stitching is good, lot of functionality from the included components, exceptional bang for your buck. Only complaint is that they could include something to close the pocket when it's not in use, but all in all, great rig.
Great Price good quality, we'll see
Just got it set up, mostly using for radio work on range days. Haven't made it out yet but so far I'm happy with it, larping in my basement but it's lighter than my hill people c'est rig I use camping so that's nice. For the price I'm happy with it and expect it to fulfill it's role well.
Get this rig
This rig slaps. For the price you can't go wrong, it's well made, and very modular. Highly recommend.
Awesome chest rig
I was a little uncertain due to the lower price point, but the rig has exceeded expectations by a long shot. Stitching is great, velcro is strong, H-harness is comfy.. only issue I have is the elastic chords in the dangler seem to slip retention easily. Would recommend.
Good kit
Was looking for a small piece of kit I would be able to grab and be able to deploy as quickly as possible with for my bolt gun. Looks like the rig will fit my needs and it fits nicely in the All Purpose Tactical Sling Bag making it a perfect combination. Even without removing anything and running fully equipped it is still a very sleek rig. Only suggestion I would have for it (and it is a very minimal problem) would be adding a piece of double sided male velcro to be able to close off either the .308 opening or the double 5.56 opening when you aren't running the inserts. Other than that I cannot see any issues with it.